Best Buddy Dog Training
Dog Obedience Training in Ct, Ma, NH, NY, and RI
Genuine Dog Obedience Training
Are you experiencing struggles with your dog? Don't worry. You're not alone. Most problems are fairly common and quite solvable. And we can help. With more than 25 years of experience training and rehabilitating dogs, we've helped hundreds of dog owners solve all kinds of problems. We can help you, too.
Imagine your dog being calm, peaceful, happy, friendly and obedient - without treats or a prong collar or an e-collar. Imagine your dog walking peacefully next to or behind you as you walk down a crowded street with people, traffic, and even other dogs and animals passing by. No lunging, pulling or troublemaking. Imagine your dog lying peacefully by your side as you enjoy a meal at an outdoor cafe while strangers pass all around. Yes ... your dog!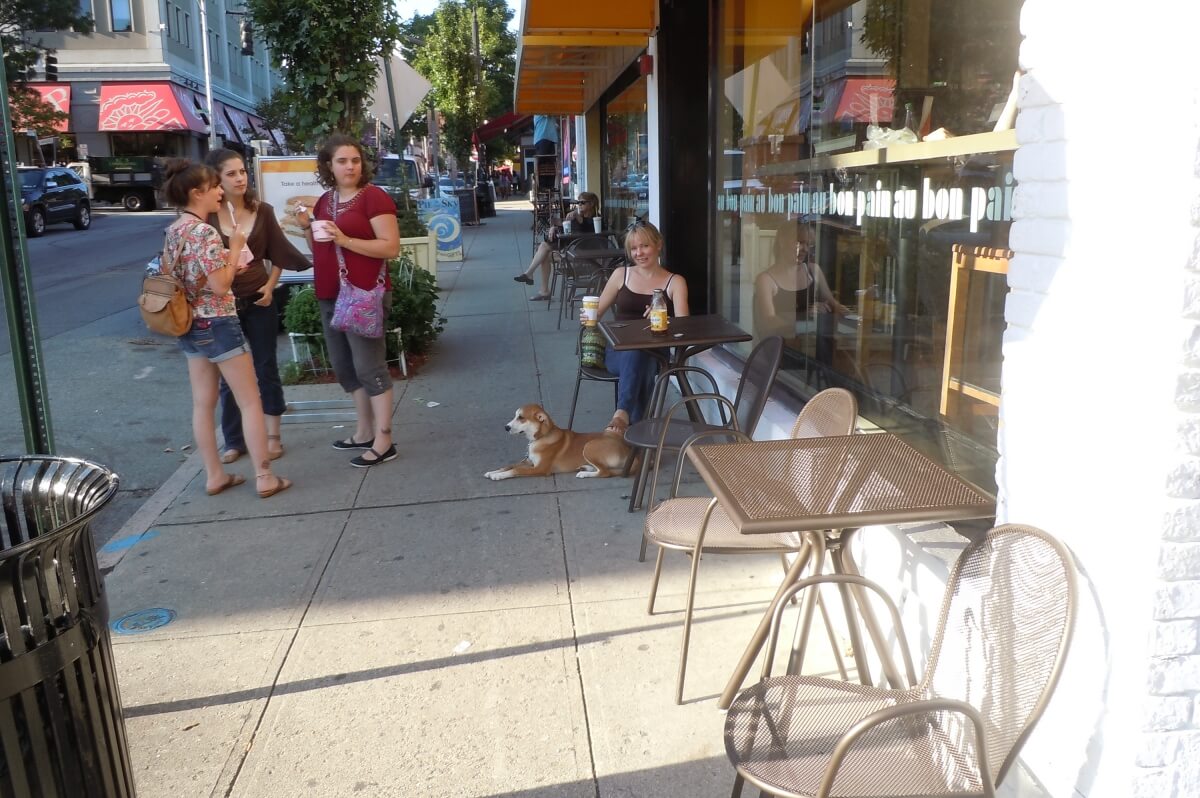 You should be able to hang out with your dog without the dog getting into trouble or being annoying. For that to happen, you need to develop a trusting, respectful relationship with your dog. You should NOT have to carry a bag of treats, or a remote control just to go out with your dog.
We can show you how.
Along the way, we'll show you how to train your dog and communicate with your dog in a way that you both can understand. This two-way communication creates a genuine, loving bond that makes dog training easy and fast. Your dog will finally trust you and will happily obey you. On or off leash.
Our dog training programs are simple and effective, and focus on just a handful of commands. We teach you to have your dog lie down and stay, to come when called, to go away when told, to follow, to heel, to wait, and to jump. Using this handful of commands, we are able to shape the dog's behaviors and habits so that being calm and submissive become the dog's default. Once these are in place, we then focus on more involved or specific training needs. The training is faster and easier because we have already put in place a pattern of obedience and trust on or off leash.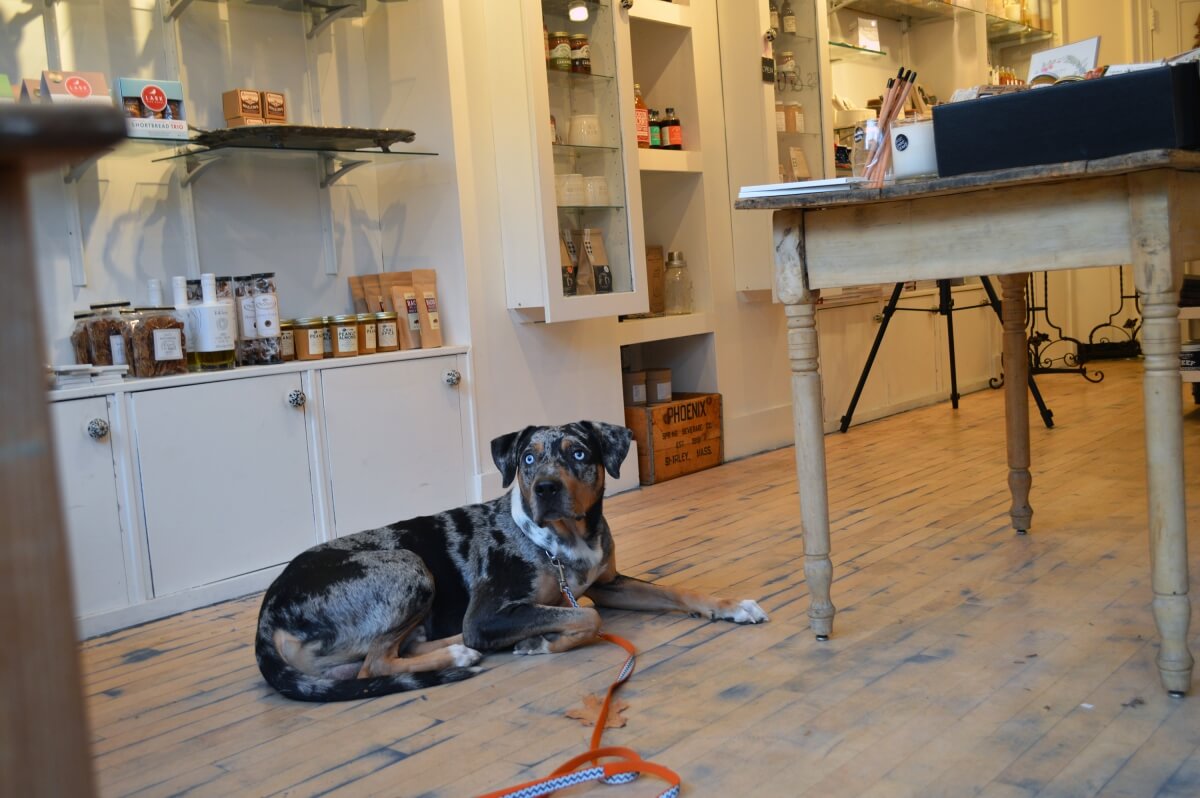 Dog Training Experience And Competence
The truth is that many 'professional dog trainers' don't know much more about training dogs than you do ... otherwise they would be proudly showing you the results of their work with pictures and videos. When you have problems with your dog, you need to get those problems solved quickly. You need a dog trainer that can show you how to get it done right. You need a dog trainer who can show you how to get it done quickly with competent, compassionate, effective, respectful dog training. You need a dog trainer with experience solving the problem you are having with your dog. This is especially true if you are in need of aggressive dog training. Testimonials are great, and pictures of playing puppies are cute. But they don't prove competence. Results do.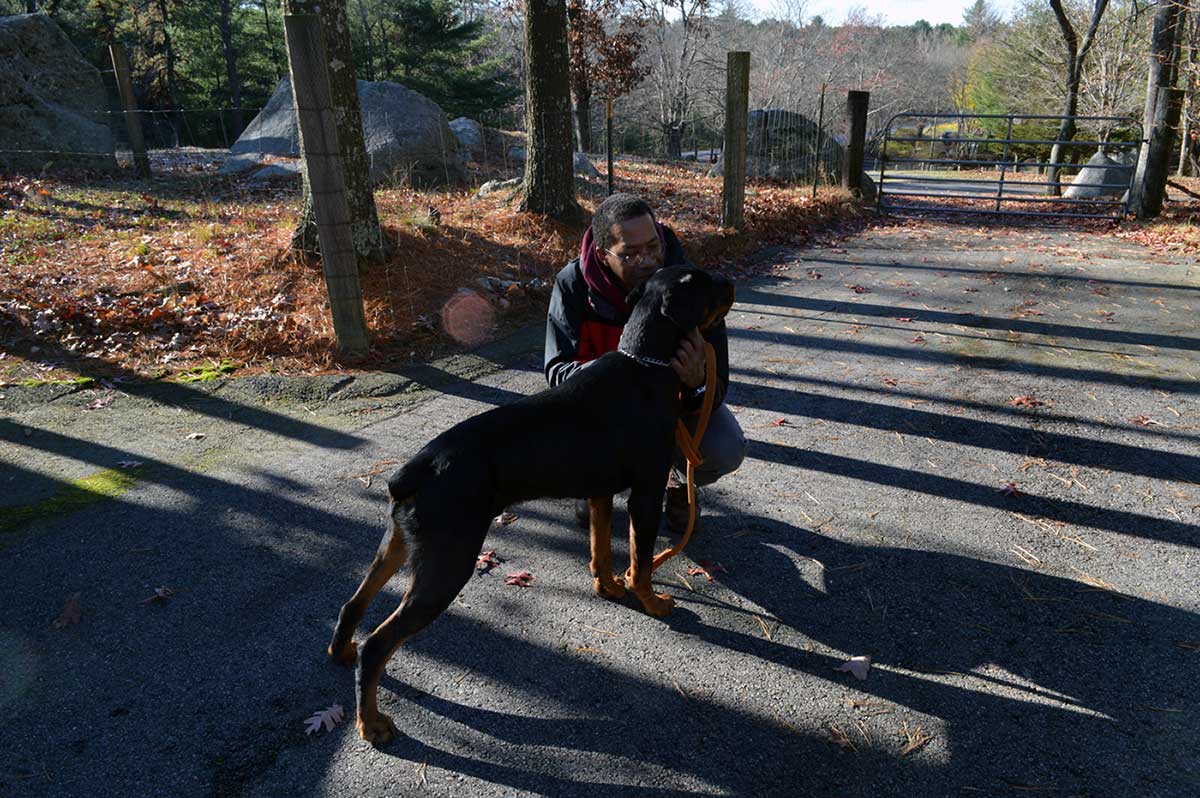 Effective Methods And Proven Results In Dog Obedience Training
The best method is one that results in an obedient, calm, trusting, and happy dog. The best result is a dog that is obedient, calm, trusting, and happy. Often, lack of competence, experience. and proven results is obscured in discussion about methods and the 'latest science.' You'll hear phrases like "purely positive", and "rewards based" and even "force free". Don't be misled. If the trainer is competent, he or she will be happy to prove it by showing you photos, videos and/or dogs they've trained - in real world situations and environments.
A well trained dog shouldn't need treats or gadgets to gain his attention and cooperation. In fact, he shouldn't even need a leash. Just look at the calm, happy, obedient dogs in our photos and dog training videos. If you're looking for the best dog training and the best dog trainers in RI and throughout New England, you've come to the right place. Contact us today and begin the awesome journey to a genuinely loving, respectful and cooperative relationship with your best buddy. See the results for yourself.
Who you are to your dog is EVERYTHING...

- Shawn Hines